Best night's sleep at Park Hotel
We're well-known for our charming rooms, each of which is furnished in a unique and different style. Our hotel provides 20 rooms from which to choose for a pleasant and refreshing stay. You won't easily forget the experience of being one of our guests!
Cosy accommodation in downtown Turku
Staying at Park Hotel is a one-of-a-kind experience. Our hotel's beautiful location and uniqueness separate us from all other hotels in town in terms of milieu, rooms, and service. Our reception is open 24/7 and out receptionists provide full service to all your needs and questions about accommodation, hotel services, and culture and entertainment services in town. Whether you need a taxi, tickets to a concert, or a recommendation for a good restaurant, our friendly staff with good language skills is always there for you. So, read more about our rooms and book your unique accommodation – Turku would not be Turku without Park Hotel.
Charmingly unique hotel rooms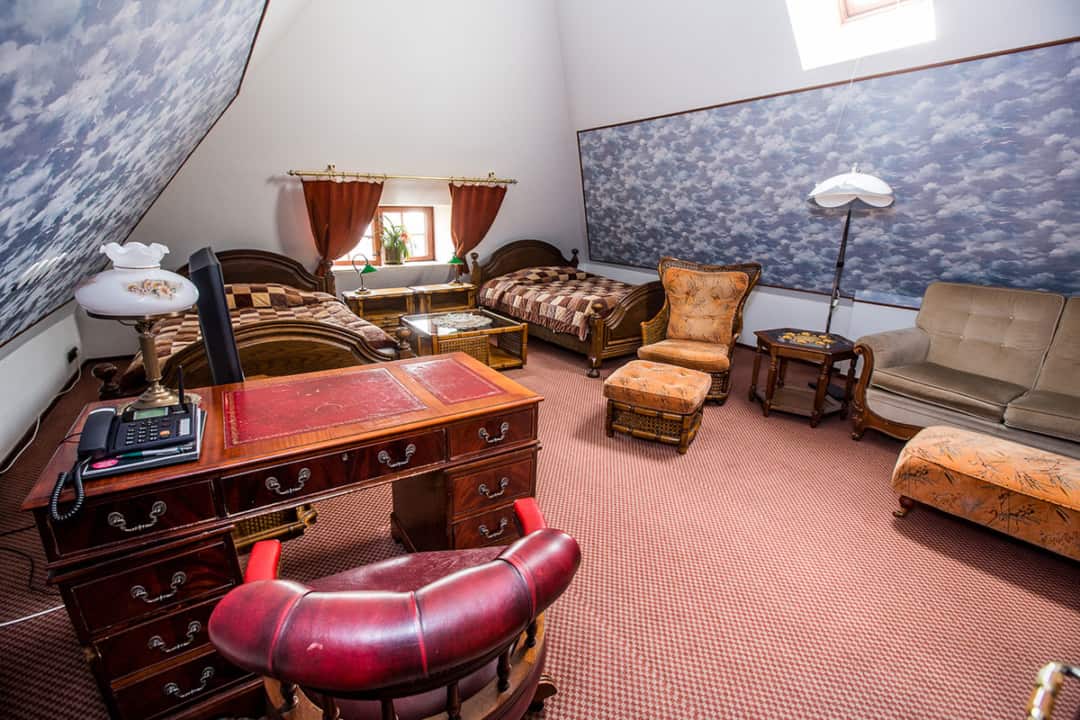 One of the secrets of our uniqueness is our rooms, each of which is individually furnished in delightful boutique style. We have a total of 20 beautiful rooms, two of which are suites, a bridal suite, and the magnificent Atelier Suite located in the top floor of the hotel.
The price for a hotel room includes:
delicious and varied Nordic breakfast
wireless Internet connection
guard-monitored parking space outside the hotel
Our hotel is non-smoking and has options for allergic persons. About half of our rooms have the option for a children's bed and a sofa-bed to provide 1-2 extra beds. Our hotel provides individual service and consequently animals are also welcomed to some of our rooms. Please contact us if you have any questions or special requests before your intended stay. We also provide unique meeting and event facilities!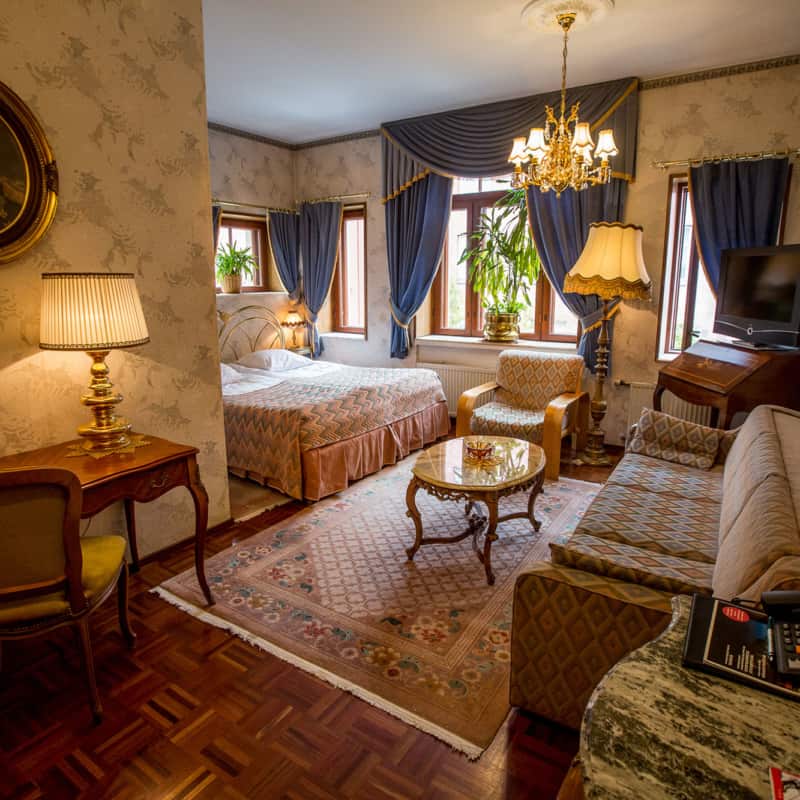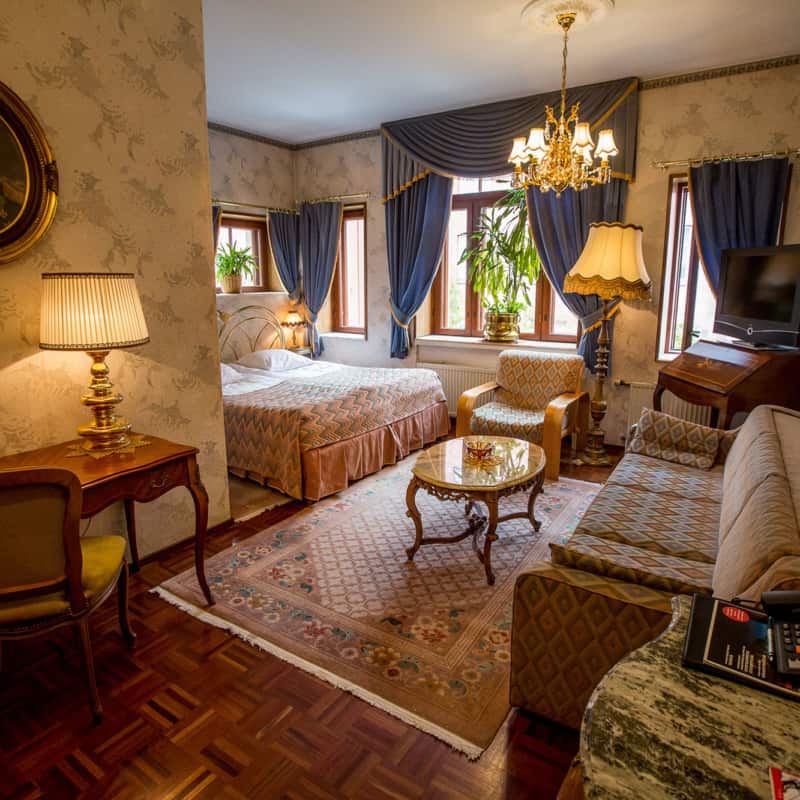 Easy booking for accommodation in the heart of the city
Come to Park Hotel for a pleasant and cosy stay. We're situated at the end of Rauhankatu ­– true to its Finnish name (Peace Street), it's tranquil and close to nature yet very centrally located, which is one of our trump cards. You can easily access the hotel using your own car or public transportation. The Turku railway station is only 300 metres away and it's less than a kilometre to the bus station. Only a short walk away, you'll find all the sights of the Turku centre and its services: restaurants, cafes, boutiques, and events.